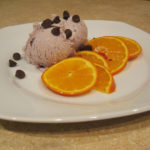 After being cooped up in our apartment for so long, we've neglected to make many purchases just to defer until we finally have a house, mostly because we just lacked the space. One such purchase included new dishes. Before we moved, John and I went to Homegoods and found some nice, white dishes for a pretty affordable price but didn't want to buy them at the time because we were moving, and all of the expenses that come along with that. However, knowing the nature of inventory at stores like HomeGoods, we knew that we couldn't wait long if we wanted to purchase them. Just this past weekend we went over and of course, they were completely sold out of the dinner plates! I was so disappointed.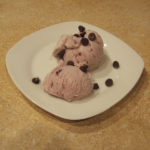 However, we found a set of plates different manufacturer that looked nearly identical, so we picked up those and a pack of 12 salad/dessert plates. One problem: they only had a set of 4, and we needed at least 4 more, ideally 8 more. I scrounged around online and couldn't find anything but one 35 piece set listing on eBay for over a hundred dollars… all I wanted was 8 plates! I then trekked over to another HomeGoods store and much to my delight, they had them!
Unlike a lot of square plates I've seen, they are not super heavy or thick, and instead of having a square rim around the outside, there's a circle in the center. I just love them! The best part about it, is that they are very simple so we can easily mix and match other pieces to go with them depending on the occasion or the mood I'm in. I got hooked on the Food Network and love the idea of "plating" food so that it looks compelling… and it's so easy to do it with nice plates.
Now I have to keep my eyes peeled for some cereal bowls, deep plates/bowls, serving and accent pieces. Oh, and some new flatware… my, the list never ends!
0