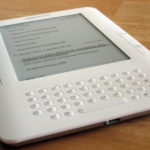 You just didn't know it would take me this long to blog about it. As I mentioned in the Kindle 2 Price Cut post, I was now much closer to lounging with my Kindle in total bliss, and sure enough shortly after I took the plunge. I ordered it last Friday, and it arrived on Thursday. Which means I have had the Kindle for all of 4 days. I have already read 2 books, and contemplating the next. The device has also been updated to the latest firmware which includes organizing books into collections. My goal for the 4th of July Official Work HolidayTM  is to 1) not forget to exercise or eat and 2) Get all of my digital books properly categorized and organized.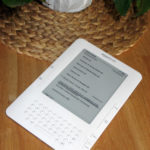 For those of you who know me, you may also know that I am a freak about digital organization. Or even just organization in general, as I do tend to get bitten with a cleaning bug to go through the refrigerator, pantry, cabinets, drawers, closet, etc on a somewhat regular basis, usually after getting frustrated with the state of chaos. As a web & graphic designer, I often have different fonts, stock imagery, vector imagery, etc that I have neatly organized into different themes and categories so I might find what I am looking for faster.
Thus, it is very important to me that I can organize my books into collections so I might find exactly what I am looking for. Consequently, I have downloaded a many a free book just to have some reading material but I don't remember what all of them are about. So if I can organize them a bit, then I will know it is a children's story, or a classic, or a modern novel, or a short story, etc. I would rather do all of this organization on the computer and then have it update on the Kindle, but unfortunately Kindle for PC does not support collections yet. Come on Amazon, step it up!
Another thing I find mildly annoying is that in order to get the book description, you have to connect to the wireless and go to the Amazon store. Why they can't just download and display that short blurb on your selection screen I don't know. But, by and large, I am very pleased with the device and happy with my purchase.
0